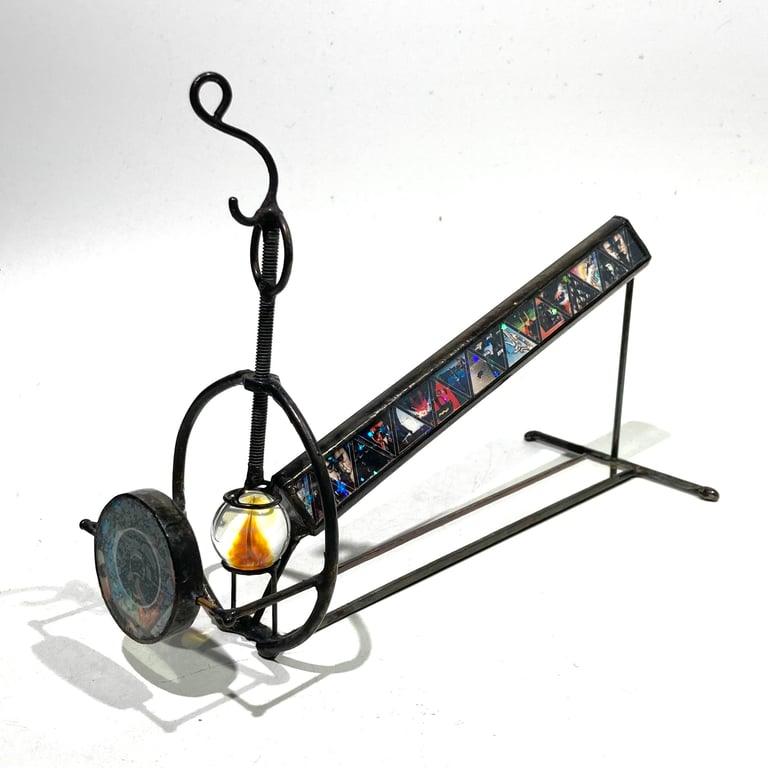 The Dark Side Of The Moon
This kaleidoscope is made from Pink Floyd blotter art printed by Zane Kesey with a glass marble created by @thebeardlessmenace.
It's also interchangeable and can fit any marbles that are 16mm - 20mm in size for endless amounts of visuals. A UV flashlight is included to quickly charge the glow, as well as mini led lights to create the visual strobe light effect inside, and is a super fun to explore in both light and dark environments for a new perspective in life ;)
All of my kaleidoscopes are sealed with clear glass on both ends to keep the mirrors free of dust, for a crystal clear view that lasts a lifetime.
Kaleidoscope Dimensions (including wire detail) - 7.50" long x 5.55" tall x 3" wide
Marble Dimensions - 18mm diameter