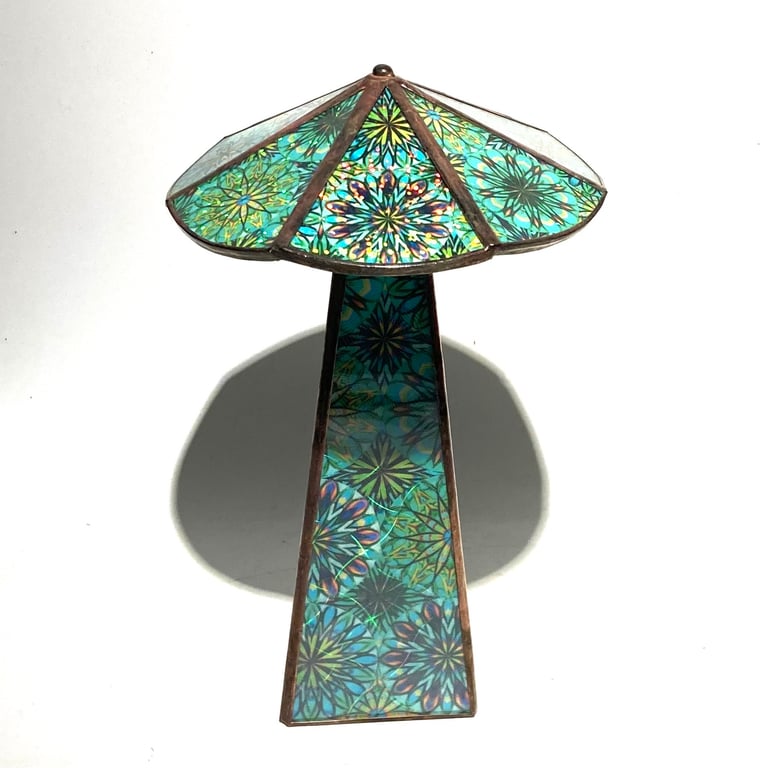 This piece is made from holographic kaleidoscope imagery that glows in the dark, with a mushroom cap that can be easily removed to transform into a kaleidoscope.
It has a glow in the dark rainbow dichroic glass wheel that you turn to change the patterns inside, and you can also shine a UV light into the scope to create a glow ray effect. This is a super fun piece to explore in both light and dark environments for a new perspective in life :)
UV light is included to quickly charge the glow in the dark. All of my kaleidoscopes are sealed with clear glass on both ends to keep the mirrors free of dust, for a crystal clear view that lasts a lifetime.
Kaleidoscope Dimensions - 8.75" tall x 2.70"wide
Mushroom Cap Diameter - 4.45" wide