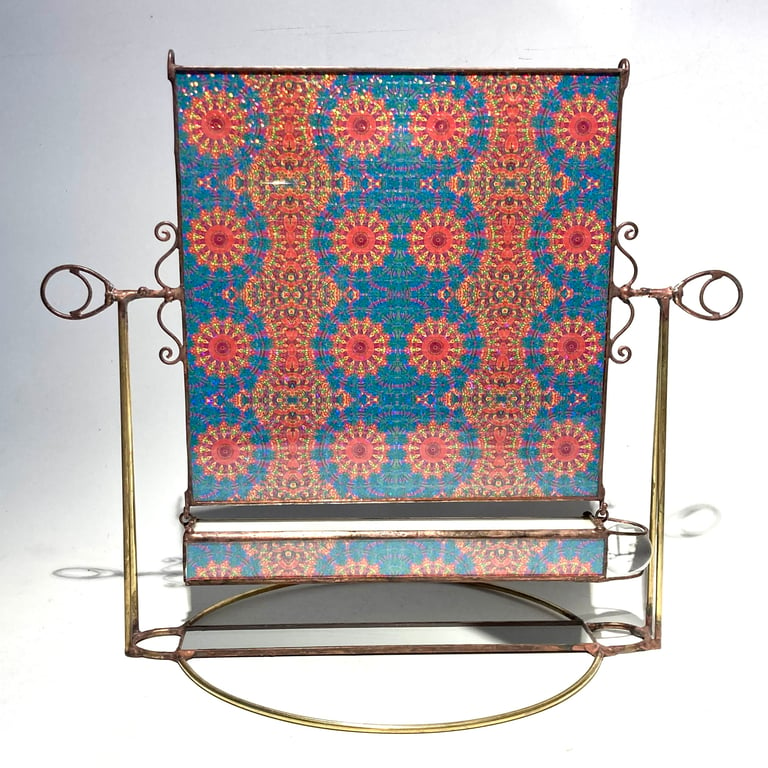 This piece features my first double sided blotter art sheet printed and perforated by me, with imagery taken from inside my kaleidoscopes.
There is a kaleidoscope that hangs from the bottom and you can create an infinite amount of visuals by inserting various 25mm marbles into the object chamber. This piece includes a teleidoscope marble where you can literally scope out anything you see by moving around in your environment, and is a super fun one of a kind piece to explore for a new perspective in life ;)
A UV flashlight is included to quickly charge the glow. All of my kaleidoscopes are sealed with clear glass on both ends to keep the mirrors free of dust, for a crystal clear view that lasts a lifetime.
Dimensions - 10.50" tall x 12.25" wide
Kaleidoscope Dimensions - 8.55"" long x 1" wide