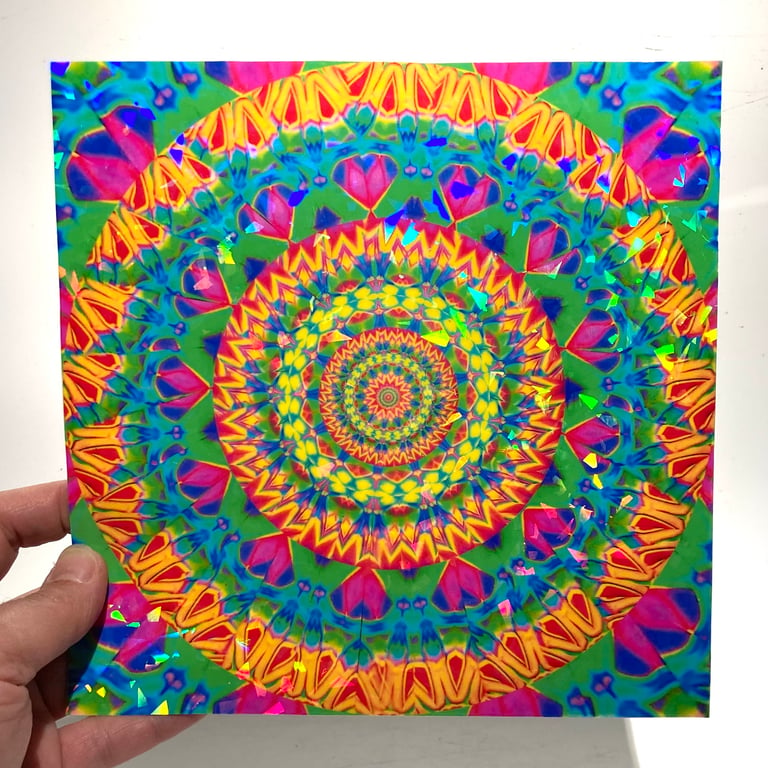 Holographic kaleidoscope print that glows in the dark and are original images taken inside my kaleidoscopes. UV light is included to quickly charge the glow.
Dimensions - 8" x 8"
"Life is not a series of gig lamps symmetrically arranged; life is a luminous halo, a semi-transparent envelope surrounding us from the beginning of consciousness to the end." ~Virginia Woolf
Mix and match and save $15 when you purchase 4 or more prints. Use discount code 15OFF4 during checkout.